Marcello Maloberti. È il corpo che decide
Fifteen artists are invited to interact with the Museo del Novecento's collection and develop individual actions that forge a dialogue with the artworks on view
Over the two days of the workshop È il corpo che decide with Marcello Maloberti, fifteen artists  will be invited to interact with the museum collection, and develop individual actions that forge a direct dialogue with the art on view – more specifically, works by the Futurists, Morandi, De Chirico, Martini, Fontana, and Pellizza da Volpedo.
 
The rehearsals, which are themselves a form of performance and an integral part of the workshop, will be held in public, in the Sala Fontana. The outcome will be presented to museum visitors at the conclusion of the workshop, on Thursday, March 29, in a series of performance stations scattered throughout the exhibition area. Through an interaction with the past that places delicate, ephemeral actions alongside pillars of art history, the participants illustrate a new way of experiencing and activating the museum space, turning engagement with the viewer into an integral part of the performance process.
 
Participating artists: Andrea Bocca, Elisabetta Bottura, Martina Brembati, Sara Ciuffetta, Gaia De Megni, Nguyen Hoang Giang, Francesco Michele Laterza, Ahmed Malis, Jacopo Martinotti, Andrea Noviello, Valentina Parati, Matteo Pizzolante, GianMarco Porru, Fabio Ranzolin, Eleonora Reffo and Noemi Rossi.
 
Marcello Maloberti (born in 1966 in Codogno, Lodi. He lives and works in Milan).
Maloberti's research draws inspiration from minimal, marginal aspects of urban life. His investigations move below the familiar surface of things, merging realism with fantasy and constantly transforming even the most ordinary facets of existence. His performances and sound and light installations, which are presented in both public and private spaces, show a strong theatrical influence and incorporate viewer interaction. Recent exhibtions: MOKAC Contemporary Art Museum, Krakow (2017), Pune Biennale, India (2017), Quadriennale di Roma (2016), MUCEM, Marseille (2015), Castello di Rivoli – Museo d'Arte Contemporanea, Turin (2014), Padiglione Italia, 55th Venice Biennale (2013), 4th  Thessaloniki Biennale (2013), Fondazione Zegna, Trivero (2013), MACRO – Museo d'Arte Contemporanea, Rome (2012), Frankfurter Kunstverein (2012), Triennale di Milano (2012, 2015), GAMeC – Galleria d'Arte Moderna e Contemporanea, Bergamo (2009).
Maloberti is professor of Visual Art at NABA- New Academy of Fine Arts, Milan.
martellatemm.tumblr
martellate.instagram
marmellatemm.tumblr
marmellate.instagram 
marcellomaloberti.com
Cover photo by: Marcello Maloberti, Piazza Duomo, 2018. Courtesy l'artista e Galleria Raffaella Cortese, Milano. Foto: Alessandro Calabrese
Workshop 28-29 March 2018
Presentation of the participating artists' performances on Thursday, March 29 during the opening hours of the museum, from 6 pm to 8 pm

Museo del Novecento
via Marconi, 1
Milan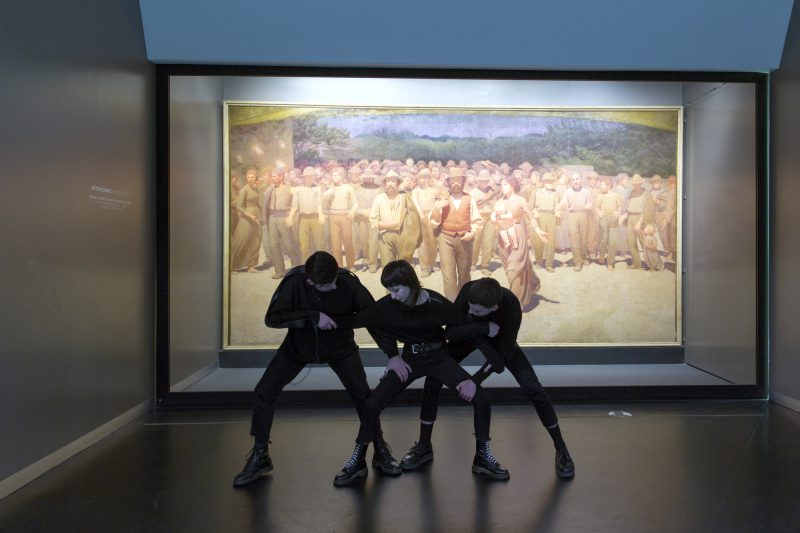 Valentina Parati, Non era nient'altro che un amore violento, performance, Museo del Novecento, Milan. Photo: Alessandro Calabrese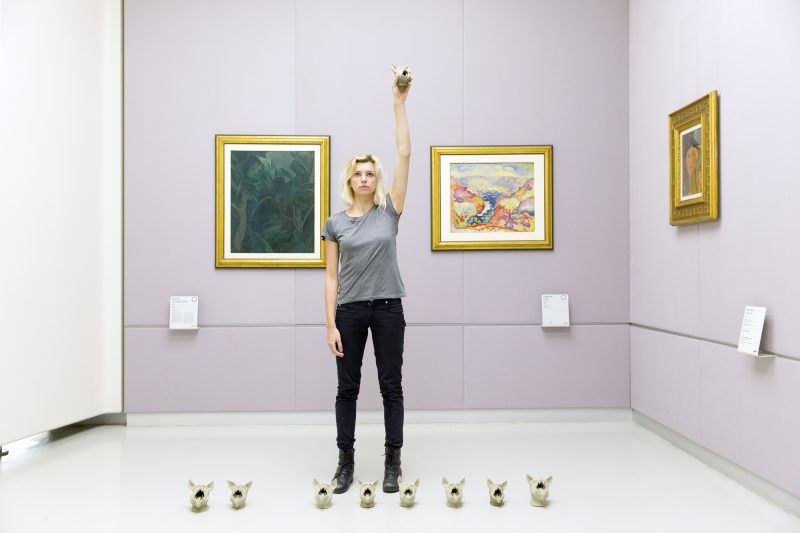 Andrea Noviello, Sospiro - sospeso, performance, Museo del Novecento, Milan. Photo: Alessandro Calabrese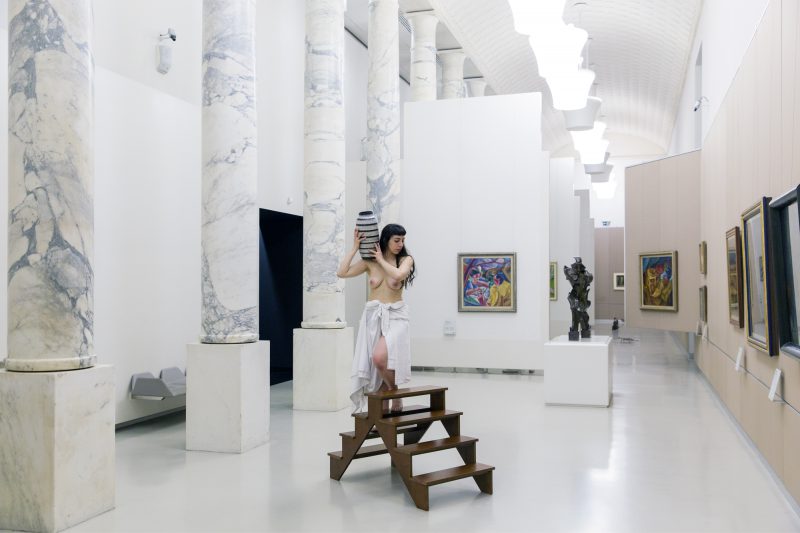 Elisabetta Bottura, Recai Piacer, performance, Museo del Novecento, Milan. Photo: Alessandro Calabrese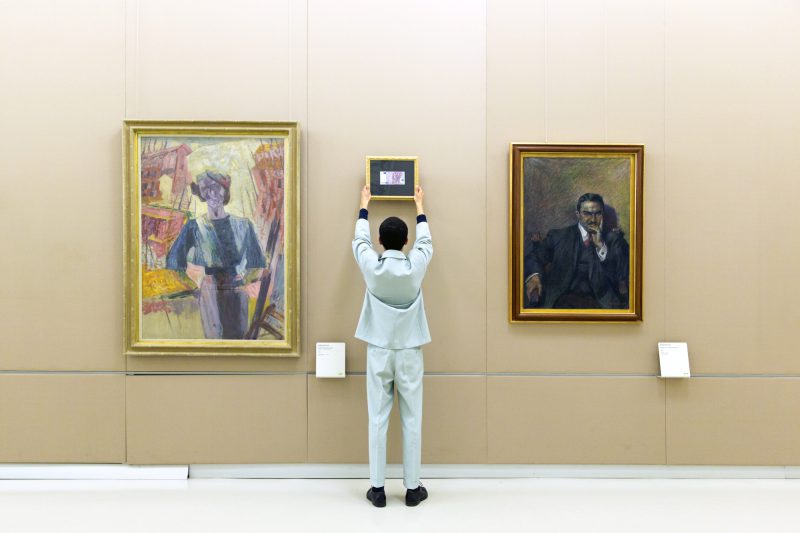 Ahmed Malis, Bincoin, performance, Museo del Novecento, Milan. Photo: Alessandro Calabrese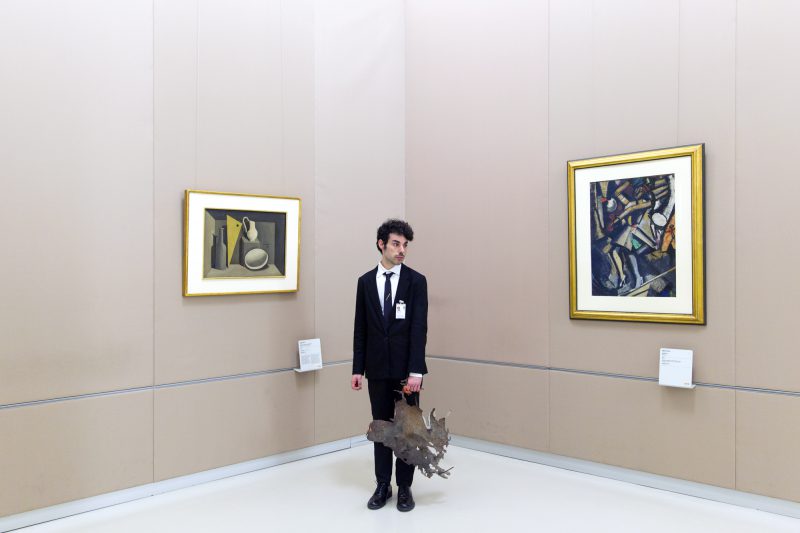 Andrea Bocca, Grip, performance, Museo del Novecento, Milan. Photo: Alessandro Calabrese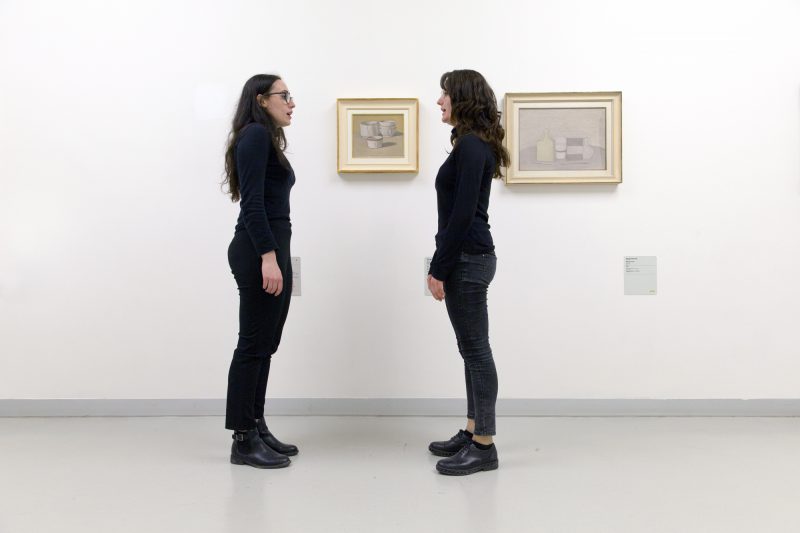 Noemi Rossi and Eleonora Reffo, È colpa tua, performance, Museo del Novecento, Milan. Photo: Alessandro Calabrese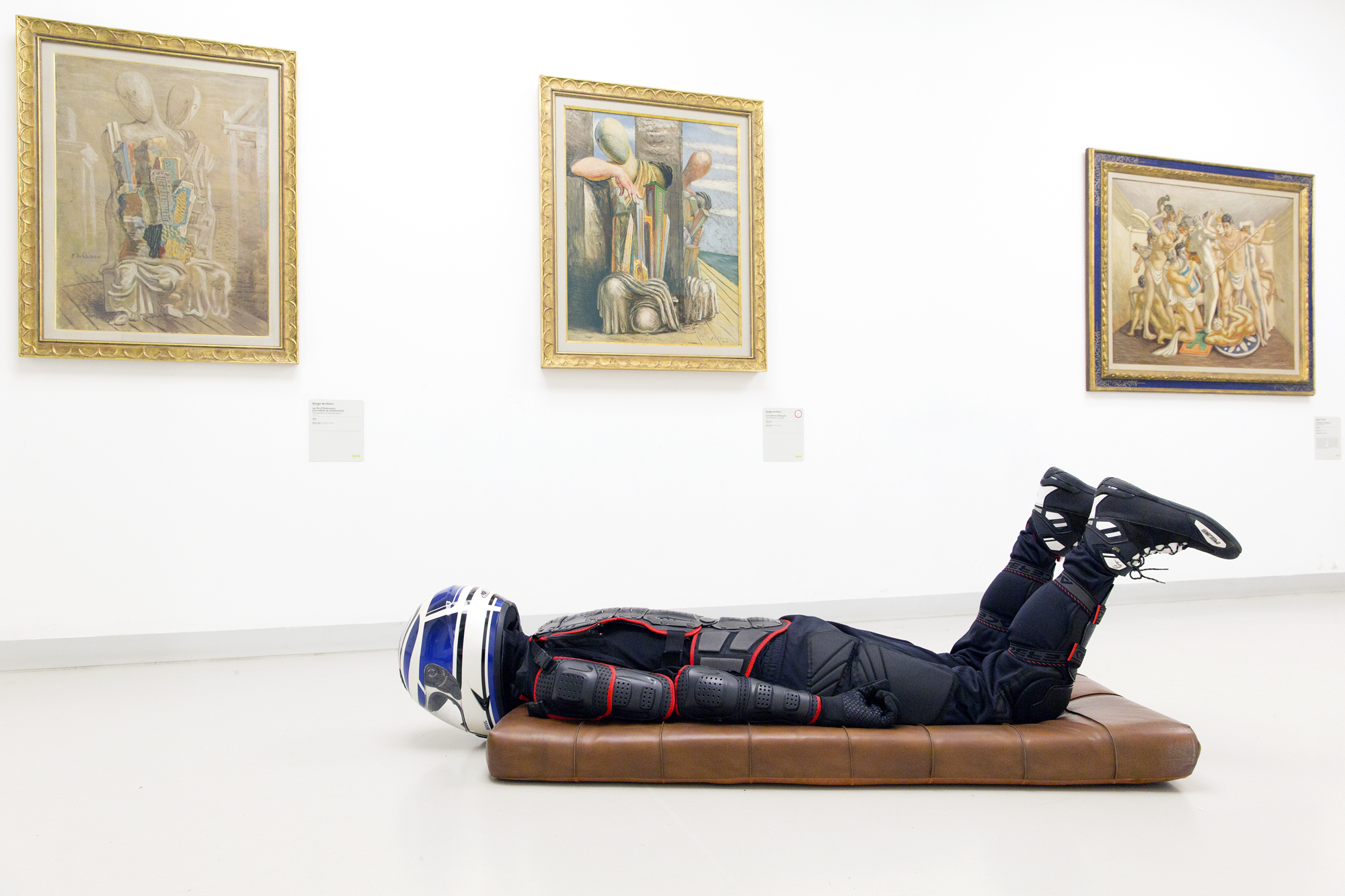 Giang Nguyen Hoang, The Fall, performance, Museo del Novecento, Milan. Photo: Alessandro Calabrese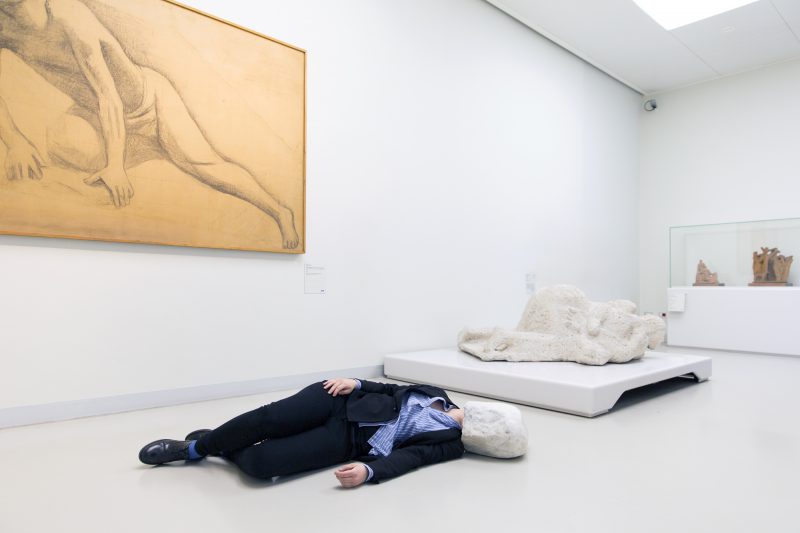 Sara Ciuffetta, Fiume Serra, performance, Museo del Novecento, Milan. Photo: Alessandro Calabrese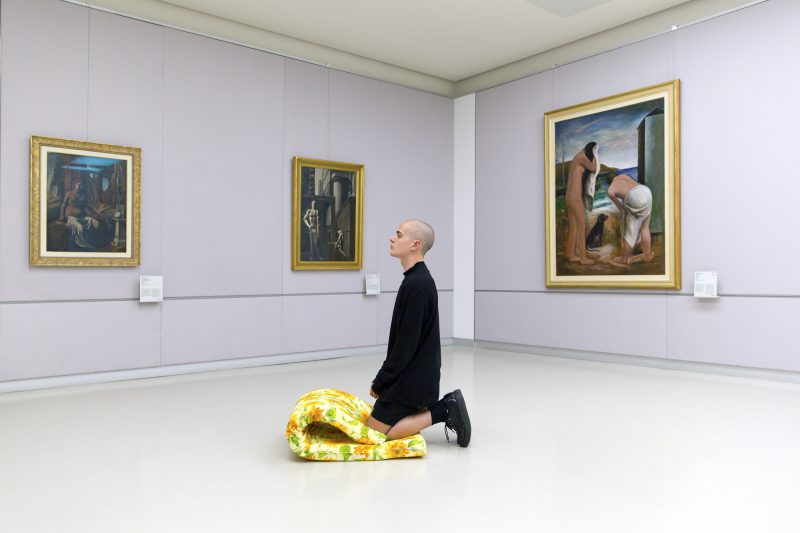 Fabio Ranzolin, Paesaggio tra le due guerre, performance, Museo del Novecento, Milan. Photo: Alessandro Calabrese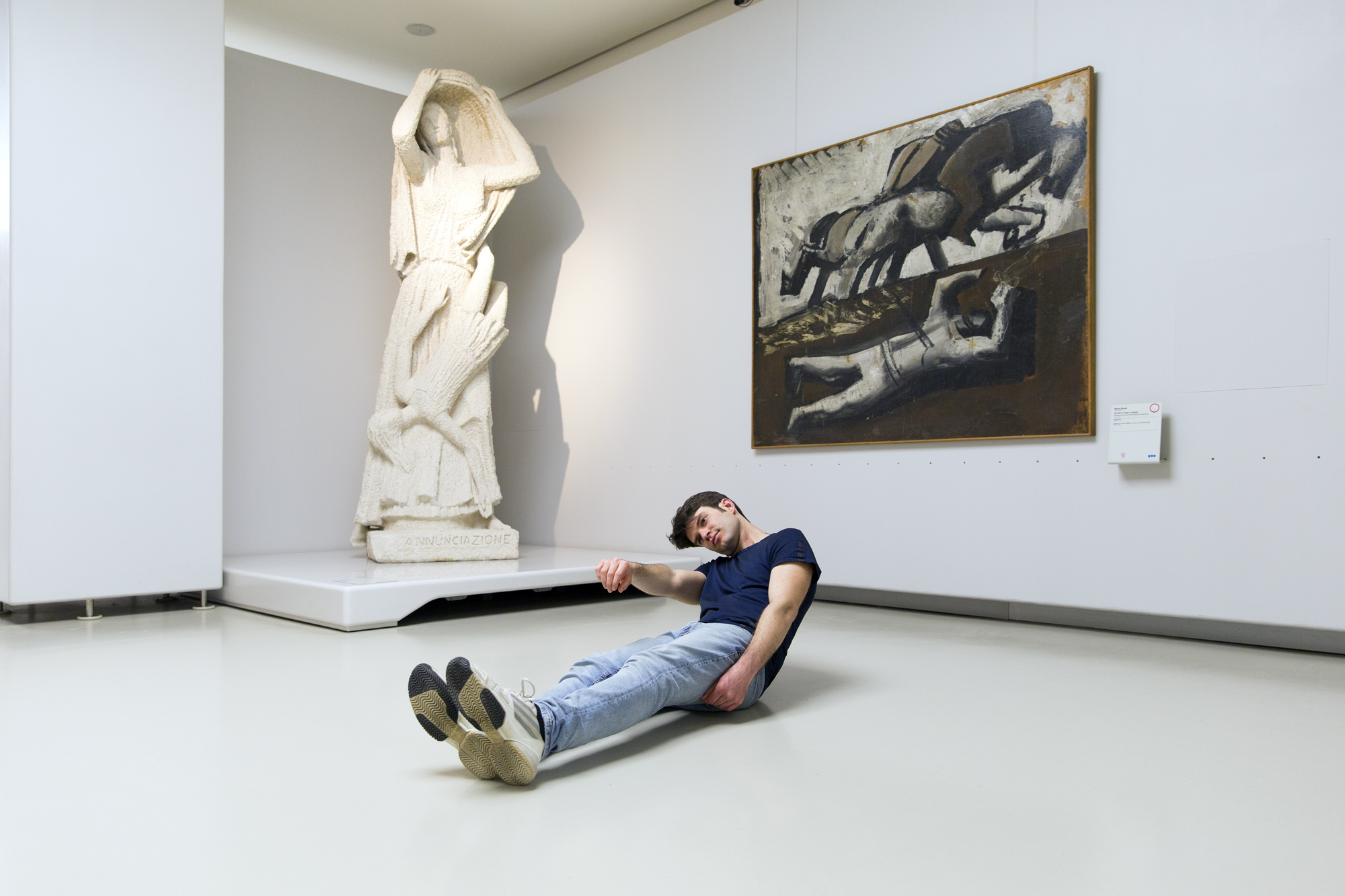 Jacopo Martinotti, La battaglia di Legnano, performance, Museo del Novecento, Milan. Photo: Alessandro Calabrese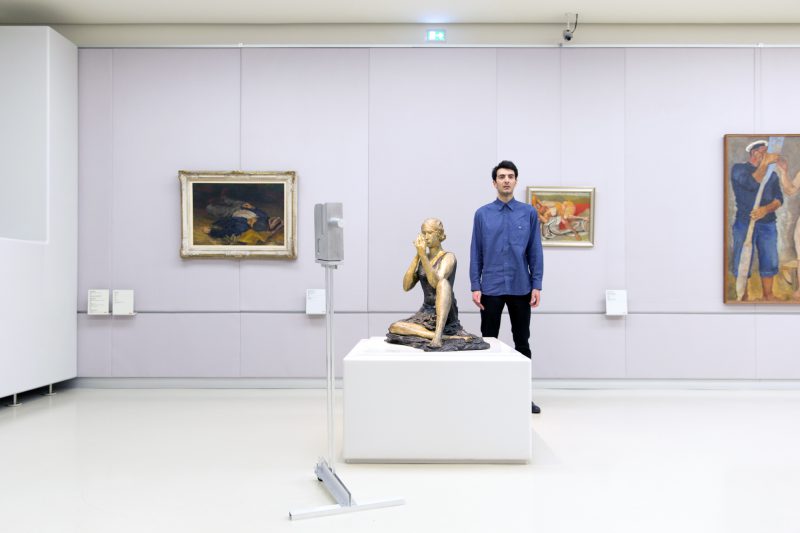 Matteo Pizzolante, Controvoce, performance, Museo del Novecento, Milan. Photo: Alessandro Calabrese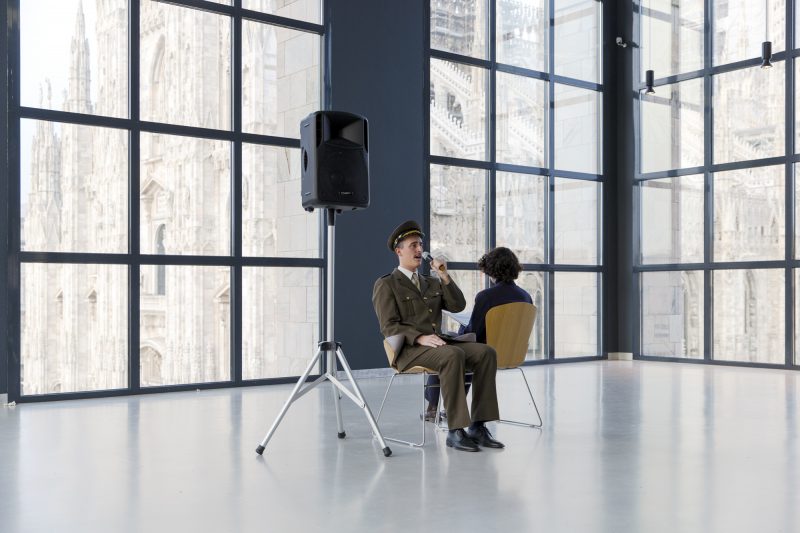 Gaia De Megni, Propaganda, performance, Museo del Novecento, Milan. Photo: Alessandro Calabrese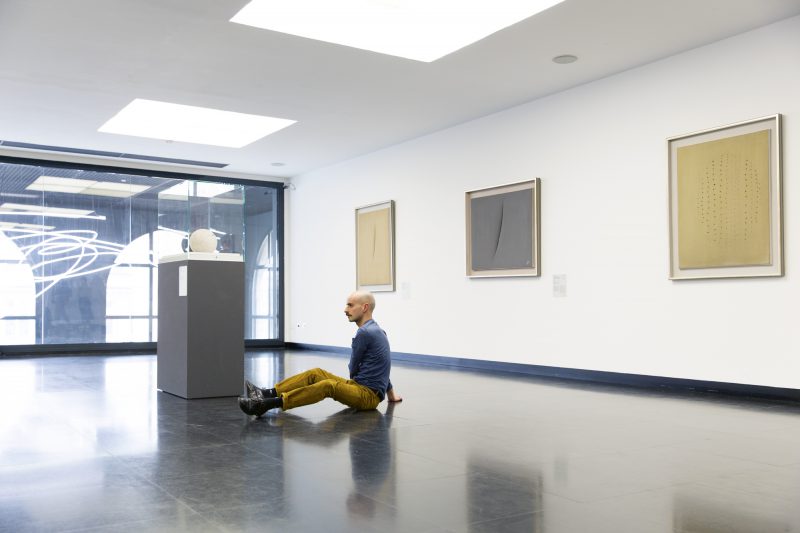 Francesco Michela Laterza, Esercizi sullo spazio #2, performance, Museo del Novecento, Milan. Photo: Alessandro Calabrese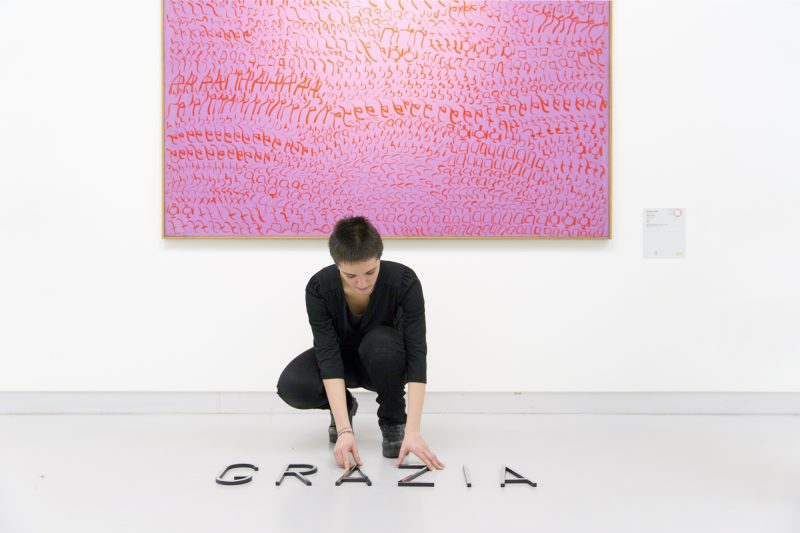 Martina Brembati, Mater, performance, Museo del Novecento, Milan. Photo: Alessandro Calabrese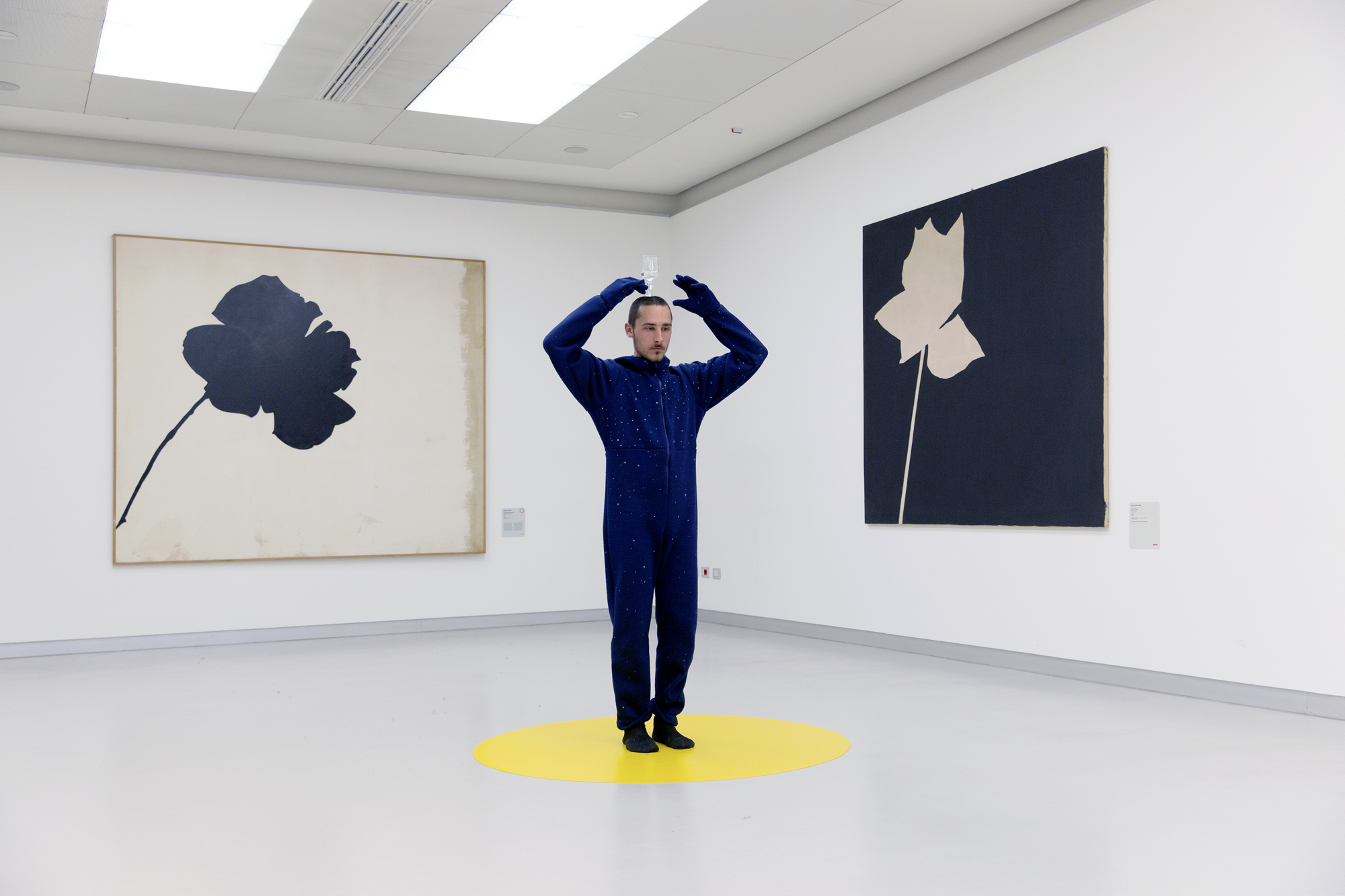 GianMarco Porru, Senza titolo (Ma di una ordinaria magia), performance, Museo del Novecento, Milan. Photo: Alessandro Calabrese