Alexandra Bachzetsis. Private: Wear a mask when you talk to me
L'artista e coreografa presenta per la prima volta in Italia la performance "Private: Wear a mask when you talk to me" presso la Sala Fontana del Museo del Novecento
Il secondo appuntamento di Furla Series #01 vede protagonista Alexandra Bachzetsis, artista e coreografa svizzera, di origini greche, la cui ricerca si muove trasversalmente tra arti visive, danza, teatro e performance.
 
Il linguaggio del corpo è al centro della sua pratica artistica che indaga nello specifico il modo in cui gestualità e atteggiamenti sono fortemente condizionati e determinati da stereotipi e cliché imposti dalla cultura popolare. Nelle sue performance Bachzetsis si ispira a vari ambiti della cultura mainstream, dall'industria dello spettacolo a quella della moda, per interrogare e ripensare i tropi della femminilità contemporanea. La sua indagine sul corpo umano passa attraverso una continua analisi dell'uso del gesto nella vita reale e nella finzione dello spettacolo, nella cultura "bassa" – dei video-clip o della televisione – e in quella "alta" – delle arti performative – e del modo in cui questi generi si relazionano e influenzano reciprocamente.
 
Private: Wear a mask when you talk to me, presentata per la prima volta nel 2016 a Brest in occasione del festival DansFabrik, vede l'artista come unica protagonista interpretare per 53 minuti personaggi differenti in una sessione performativa/coreografica/sportiva che mette in scena una vasta gamma di posture e gesti stereotipati. I riferimenti che si possono rintracciare sono molteplici: dalle movenze delle drag queen orientali al fitness; dalla pubblicità alle coreografie di Michael Jackson; dalle posizioni yoga a pose del football americano o del porno. Il lavoro, come molte opere dell'artista, esplora i comportamenti di genere e l'identità sessuale a partire da un approccio al corpo e al movimento che omaggia le sperimentazioni condotte dalla danzatrice e coreografa Trisha Brown (1936-2017). Private: Wear a mask when you talk to me è un'indagine sulle molteplici immagini della "femminilità", sulla transizione e il cambiamento, sui processi di depersonalizzazione e i labili confini di un'identità costantemente decostruita ridefinita e modellata attraverso ruoli stereotipati. Private è un lavoro in continua evoluzione dal quale l'artista ha recentemente sviluppato la performance Private Song presentata a documenta 14 ad Atene e Kassel.
Credits
Concept, Choreography and Performance Alexandra Bachzetsis / Collaboration Creation of Performance and Movement Research Thibault Lac / Research Curator Paul B. Preciado / Communication Design and Photography Julia Born and Blommers-Schumm / Costume Design Cosima Gadient / Collaboration Sound Lies Vanborm / Light Design and Technique Patrik Rimann / Stage Design and Production Assistant Sotiris Vasiliou / Production Association All Exclusive / Production Management Anna Geering / Supported by Kooperative Förderververeinbarung between: Stadt Zürich, Kanton Basel-Landschaft, Kanton Basel-Stadt, Pro Helvetia-Schweizer Kulturstiftung, GGG Basel and Ernst Göhner Stiftung / Coproduced with Kaserne Basel, Zürich Tanzt, ICA London, Robert Rauschenberg Foundation and Tanzhaus Zürich / Thanks to Shannon Jackson, Mia Born, Oleg Houbrechts, Daphni Antoniou, Verena Bachzetsis, Jannis Tsingaris and Sakis Bachzetsis
Foto copertina: Alexandra Bachzetsis, Private: Wear a mask when you talk to me, 2016 © Blommers & Schumm


29-30 Novembre 2017
ore 20.00 (ingresso ore 19.30)
Ingresso libero fino a esaurimento posti

Museo del Novecento, Sala Fontana
via Marconi, 1
Milano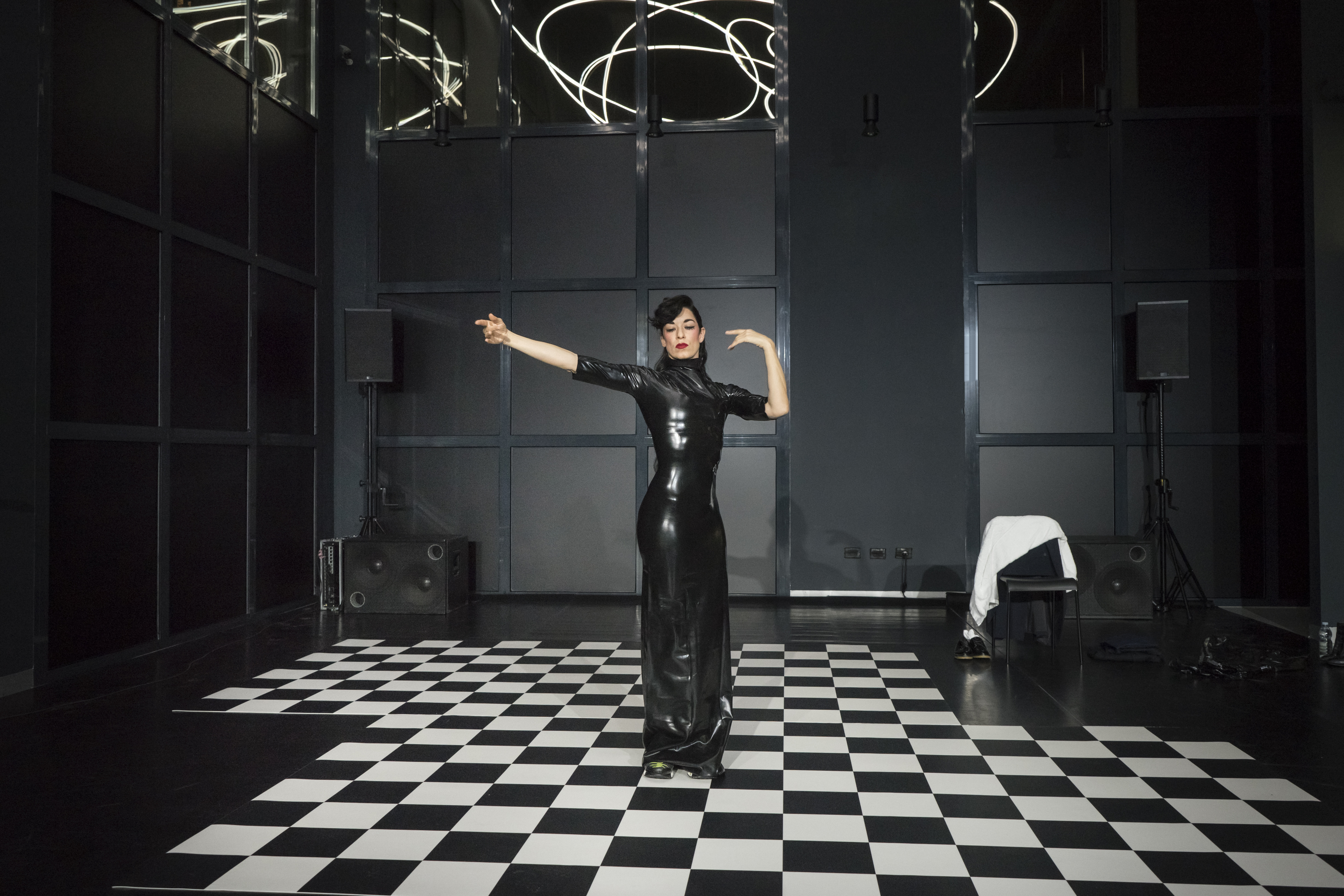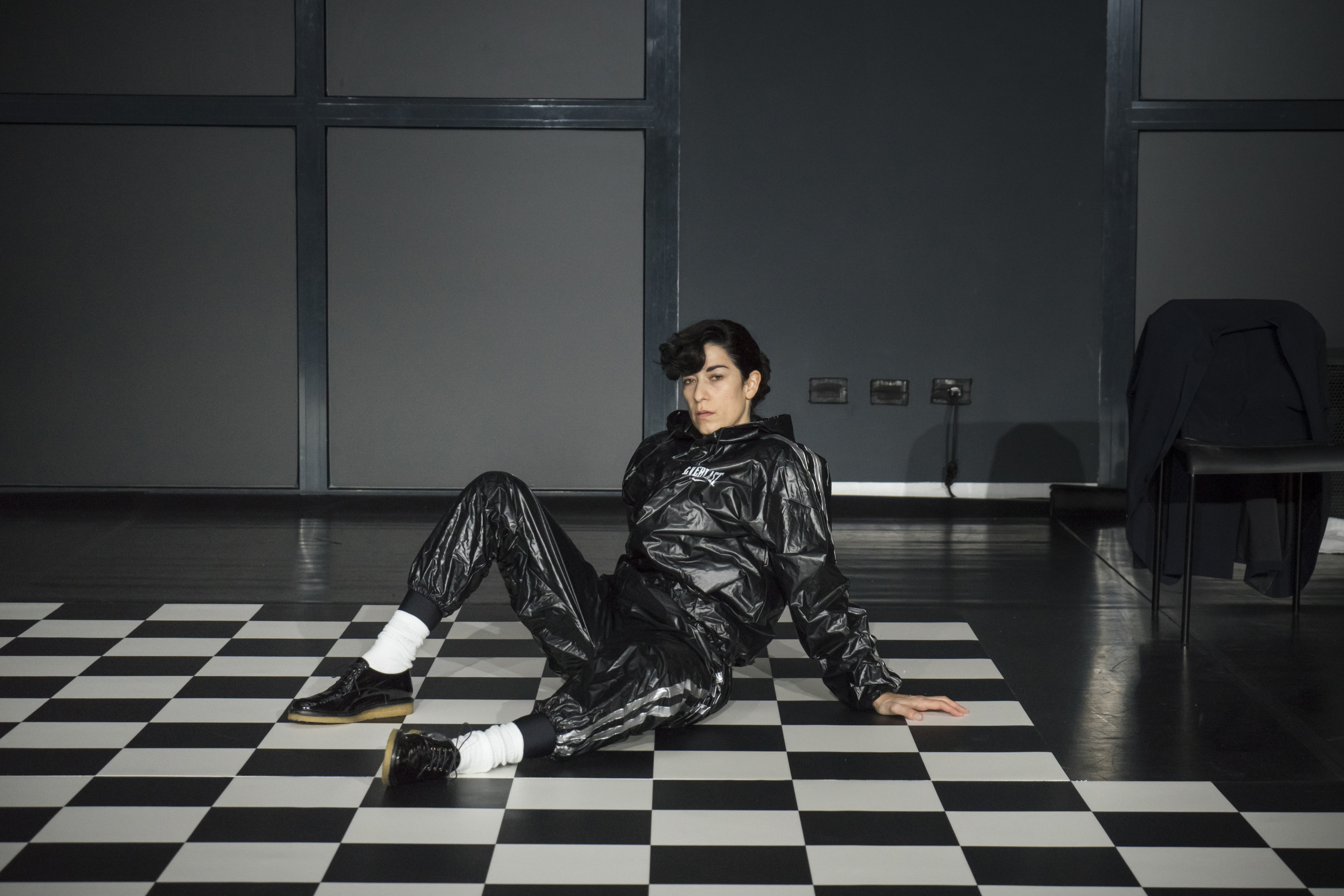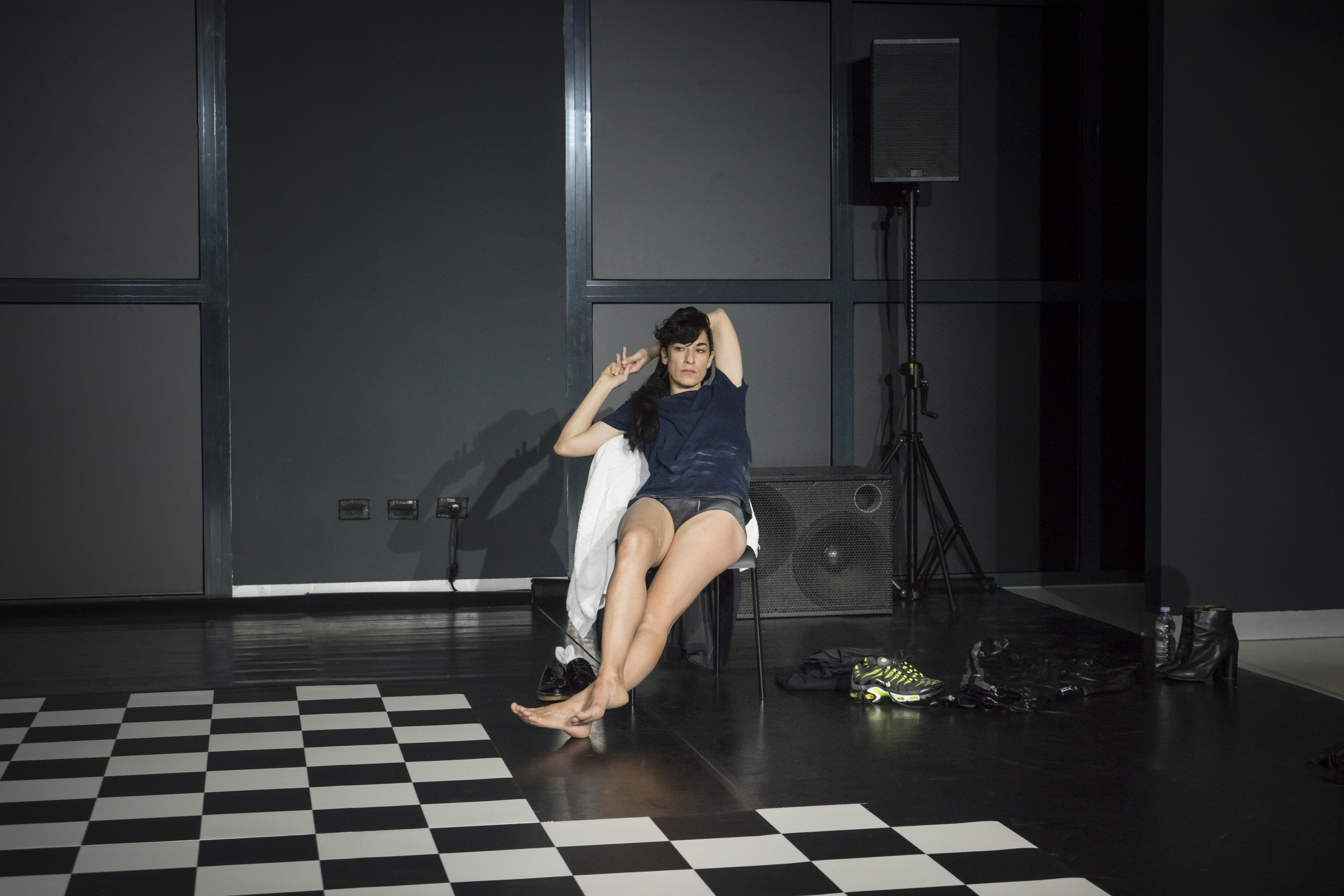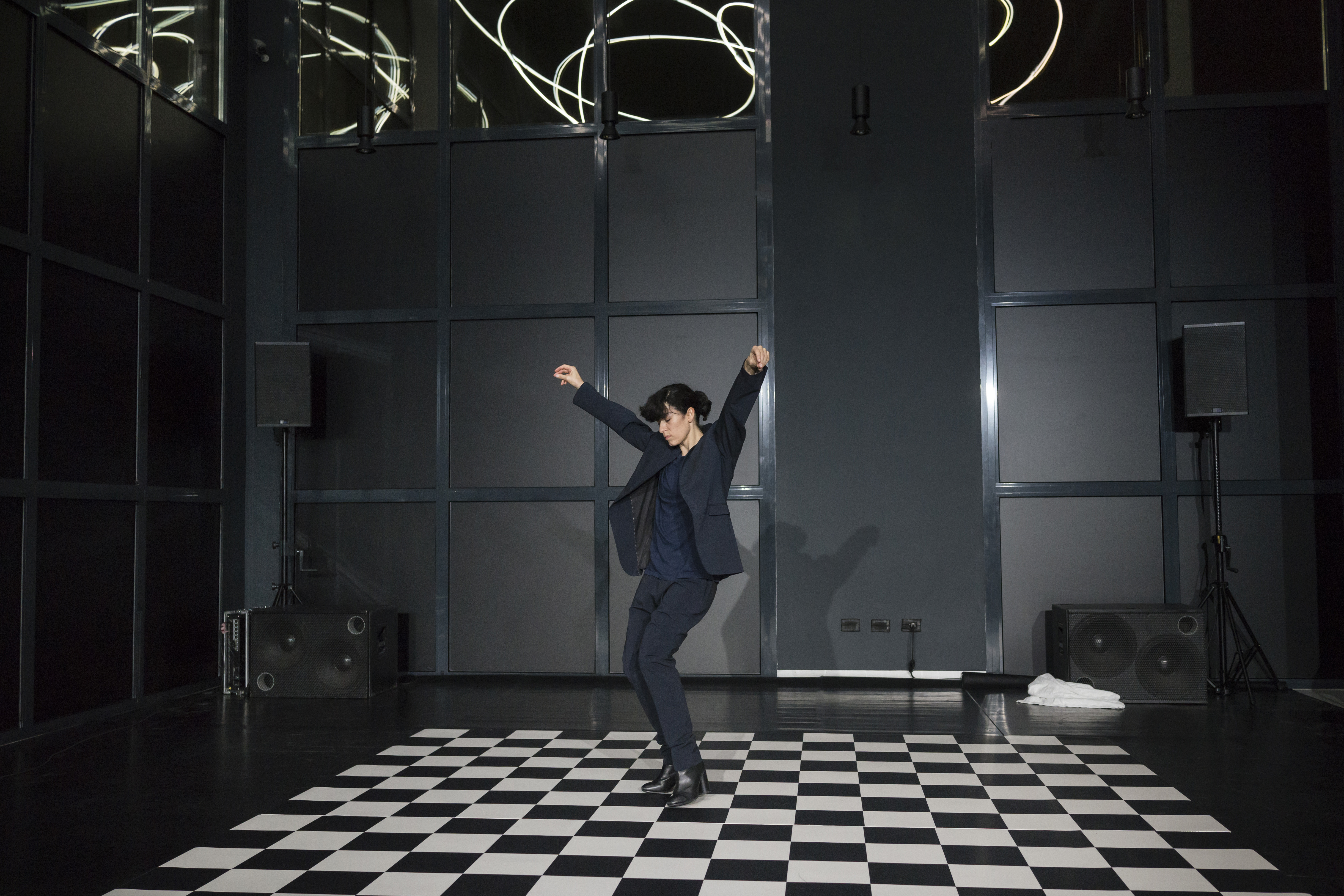 Alexandra Bachzetsis, Private: Wear a mask when you talk to me, 2016, performance, Museo del Novecento, Sala Fontana, Milano, 2017. Foto © Masiar Pasquali