Haegue Yang: Tightrope Walking and Its Wordless Shadow
Landmark works and new commissions for Yang's first solo show in Italy
La Triennale di Milano and Fondazione Furla are pleased to announce Haegue Yang: Tightrope Walking and Its Wordless Shadow, an exhibition curated by Bruna Roccasalva and organized by Fondazione Furla and La Triennale di Milano.
   
Tightrope Walking and Its Wordless Shadow, which marks Yang's first solo show in Italy, explores the vast array of media employed by this artist, ranging from paper collage, video essays, and performative sculptures to large-scale installations. Yang's spectrum of allusions and visions flows freely between social inquiry and history, personal life and collective memory, yielding images and experiences of enormous evocative power, in which objects, people, and places are inextricably linked.
   
Tightrope Walking and Its Wordless Shadow unfolds through three rooms where landmark works are combined with ambitious new commissions to highlight recurring themes in the artist's career: abstraction and geometry, movement and performativity, and the relationship between folding and unfolding. Yang explores all of these as interwoven entities in a selection of pieces, that  represent key stages in her oeuvre since 2000, including most recent. It points to her deep engagement with the unspoken: the urge to create a language as subtle and delicate as a tightrope walk, where movement becomes powerfully dynamic and charged with both emotional and perceptual tension.
   
The introductory room presents two installations: the thread installation 134.9 m³ (2000-2018) and chalk drawing 81 m² (2002-2018), both regarded as seminal series. These subtle and sensitive installations usher us into the show. Locked within the space marked off by their lines, which are tilted at an angle of exactly one degree, is the text work Science of Communication #1 – A Study on How to Make Myself Understood (2000) on an A3 format sheet of paper, addressing the artist's early concerns with language and translation in the sphere of cultural and social integration. In contrast to the first room, the large-scale installation Cittadella (2011) is an intense presence that spectacularly transforms the main space. Made up of 176 venetian blinds, Cittadella creates a multisensory environment of intricate modular structures, which is penetrated by physically walking into it, and by the hypnotizing movement of six robotic lights. Passing through this fanciful underworld of habitational structures, we encounter another large open space that feels like a ballroom, with large, mural-like pieces covering three walls.  The series Trustworthies (2010-2018) is a substantial cycle of work, in which Yang combines different graphic materials,  patterned envelopes, her own custom-printed graph paper, Grid Bloc (2000-2018), and reflective vinyls. Two newly commissioned performative sculptures, from her Dress Vehicles series (2011-2018),  will "dance off"  the space.
   
In Yang's ongoing process of experimentation, chance encounters with an object or material are prone to generate unexpected forms, emotions, and narratives, mapping out an ambivalent space that is both accessible and inaccessible, in which the rejection of entrenched ideas always opens up new perspectives.
   
   
Haegue Yang (b. 1971 in Seoul, South Korea; based in Berlin and Seoul) is one of most renowned artist of her generation, educated both in Korea (BFA, Seoul National University, 1994), her country of origin, as well as in Germany (Meisterschüler, Städelschule in Frankfurt am Main, 1999). Yang teaches at her alma mater in Germany and actively exhibits internationally. Her solo exhibitions were held at major international museums  such as the Walker Art Center, Minneapolis (2009); Aspen Art Museum, Aspen (2011); Haus der Kunst, Munich (2012); Bergen Kunsthall, Bergen (2013); Leeum, Samsung Museum of Art, Seoul (2015); Ullens Center for Contemporary Art, Beijing (2015); Centre Pompidou, Paris (2016); her first mid-career survey show, ETA 1994-2018 at Museum Ludwig, Cologne (2018); La Panacée-MO.CO, Montpellier (2018), and at South London Gallery, London (2019). She has taken part in major international exhibitions such as Gwangju Biennale (2010); dOCUMENTA 13, Kassel (2012); Taipei Biennial (2014); Sharjah Biennale 12 (2015); Biennale of Sydney (2018); and Liverpool Biennial (2018). In 2009, she represented Korea at the 53rd Venice Biennale. Yang in 2018 won the prestigious Wolfgang Hahn Prize.
7 September – 4 November, 2018

Press conference:
6 September at 11.30 am
Opening:
6 September at 7 pm

Tuesday - Sunday, 10:30 am – 8:30 pm (admission closes 7:30 pm)
Admission euro 7

Triennale di Milano
Viale Alemagna 6
20121 Milan
T. +39 02 724341
www.triennale.org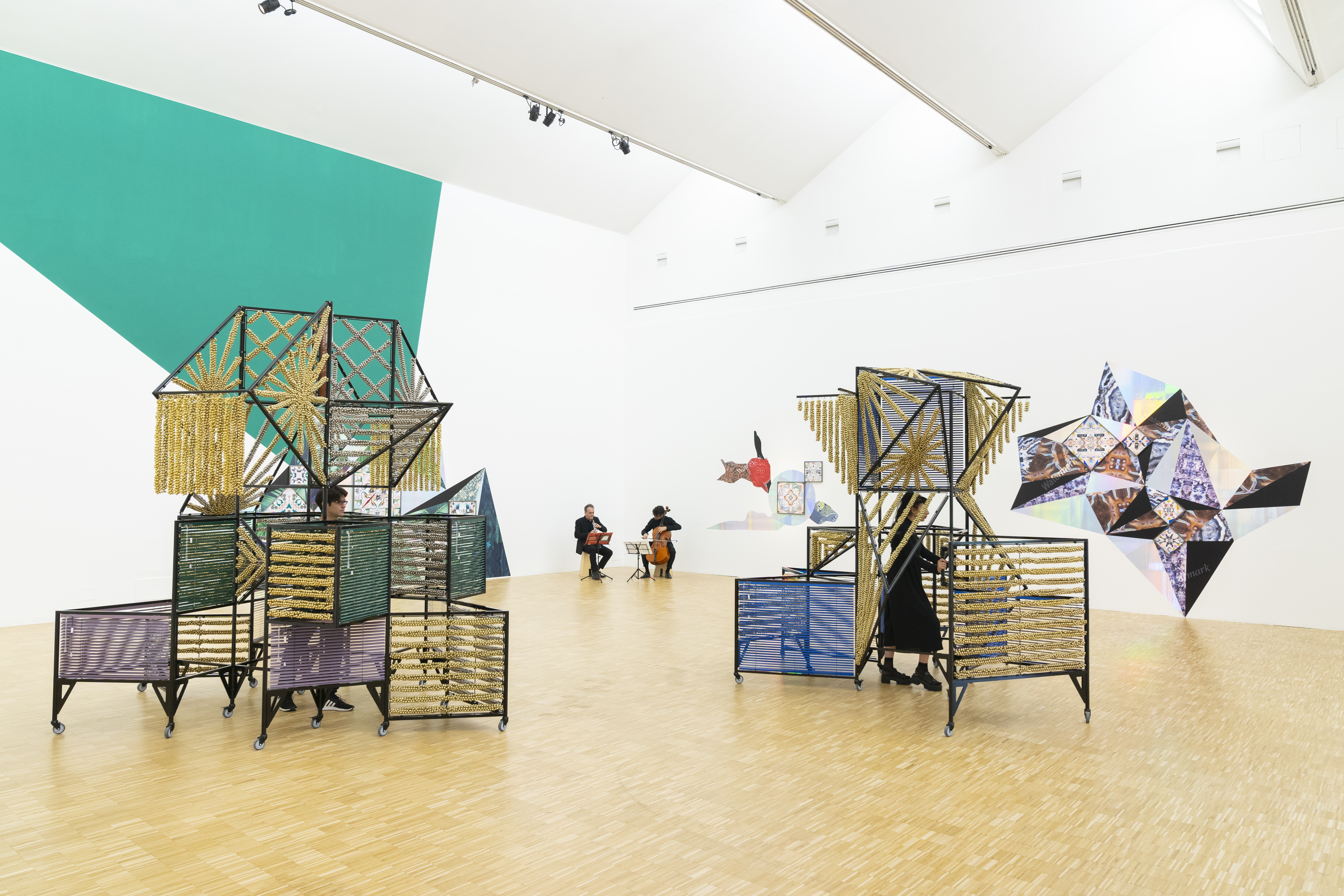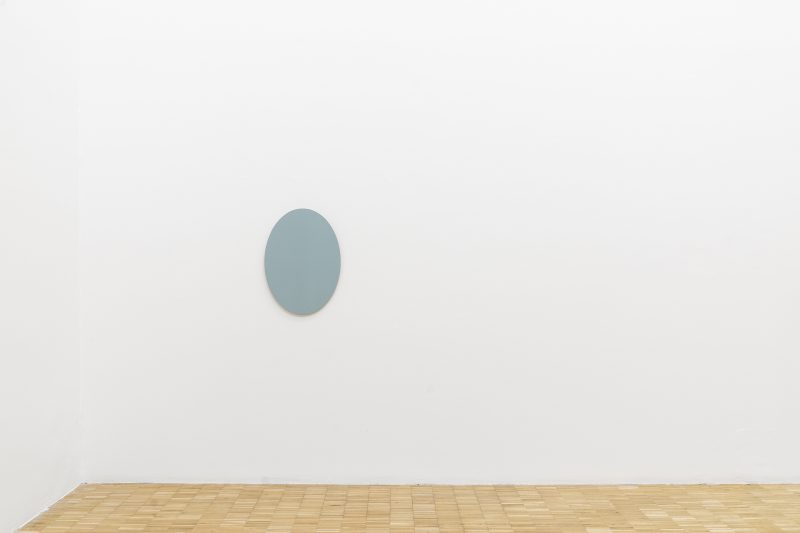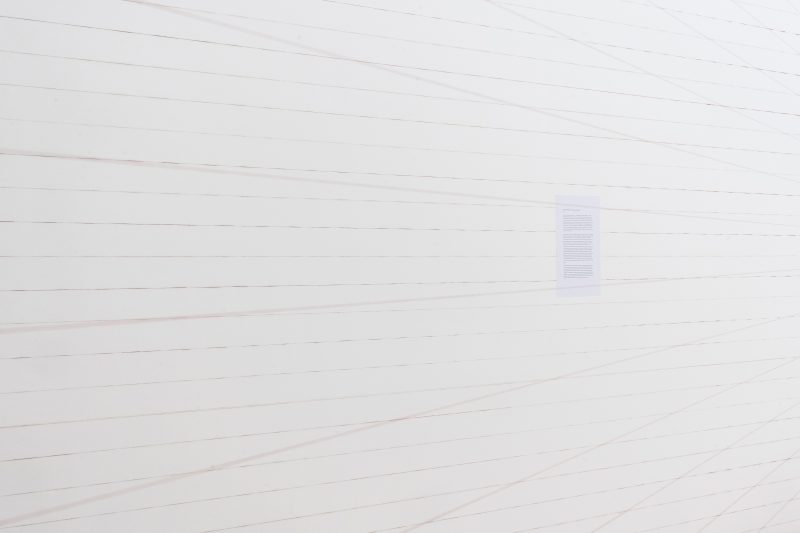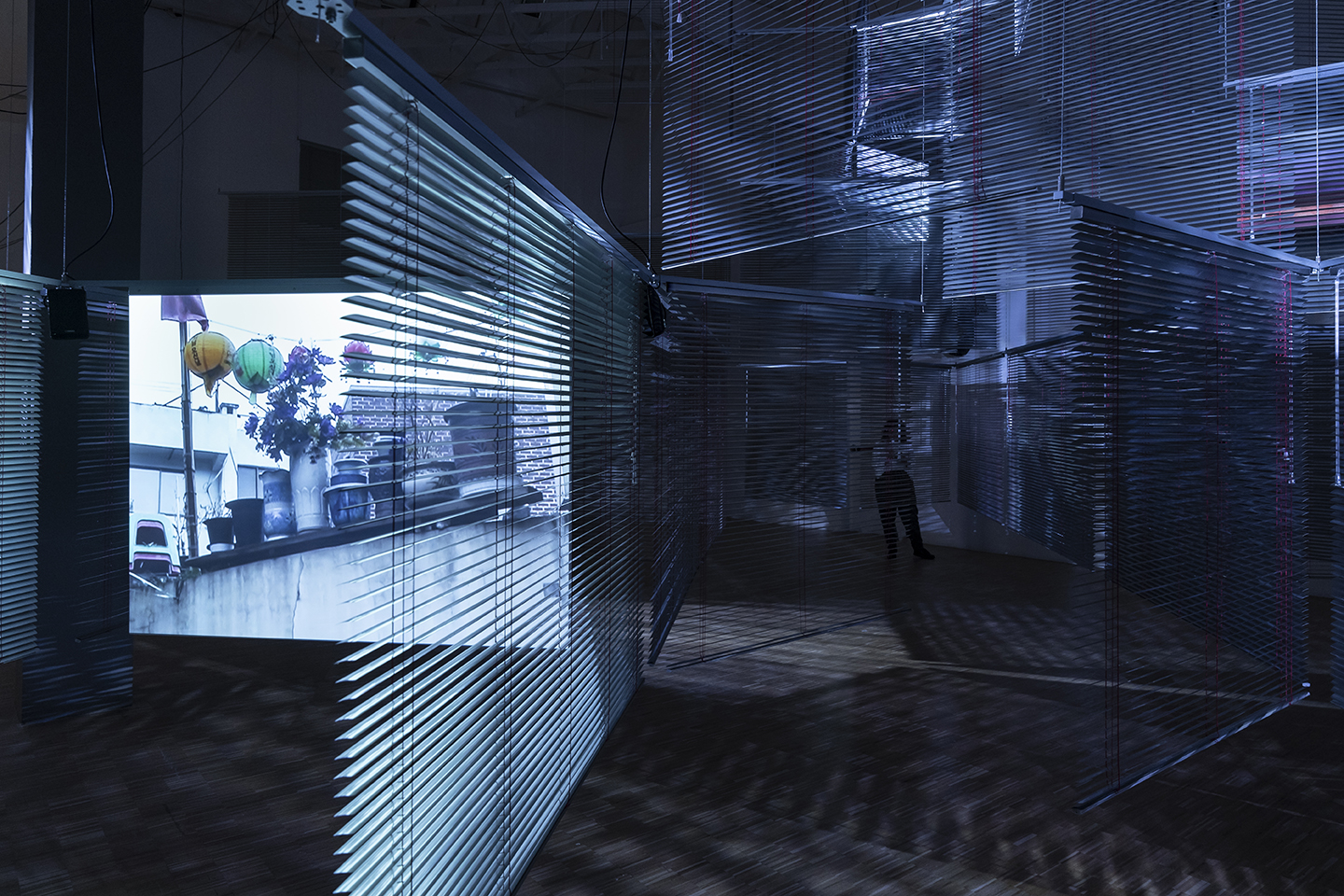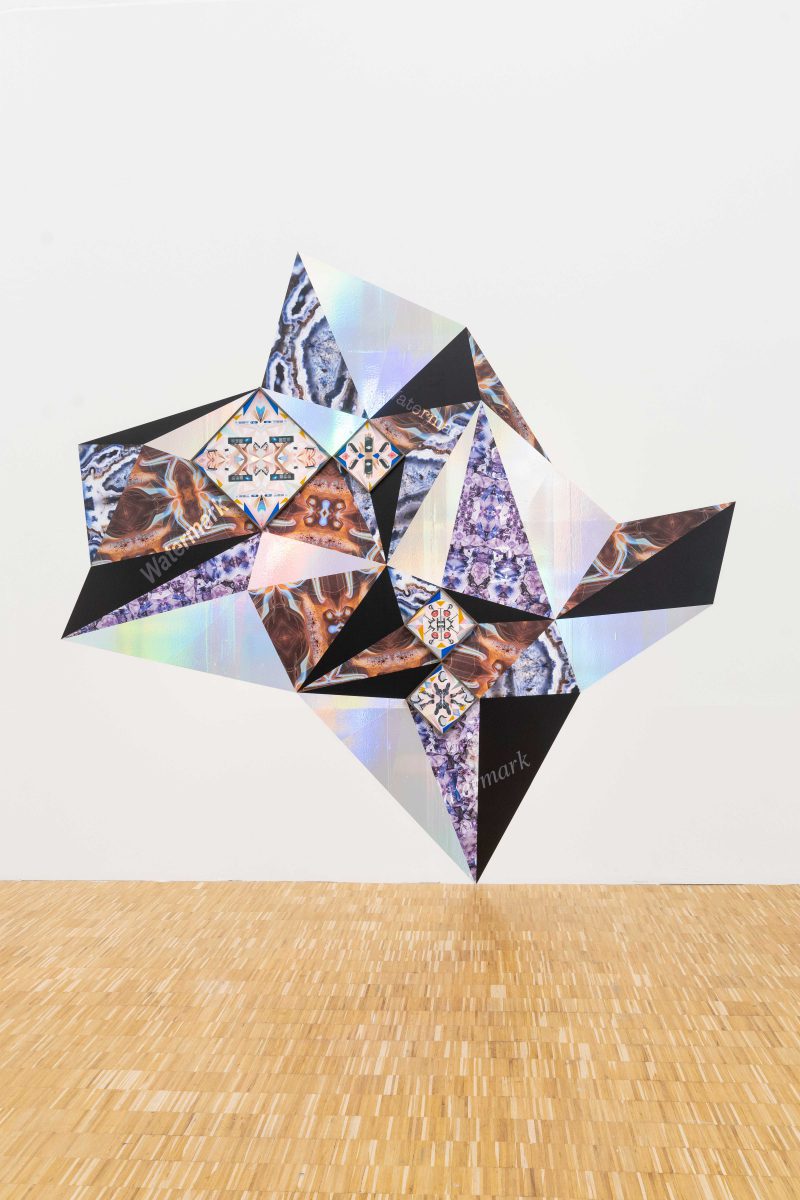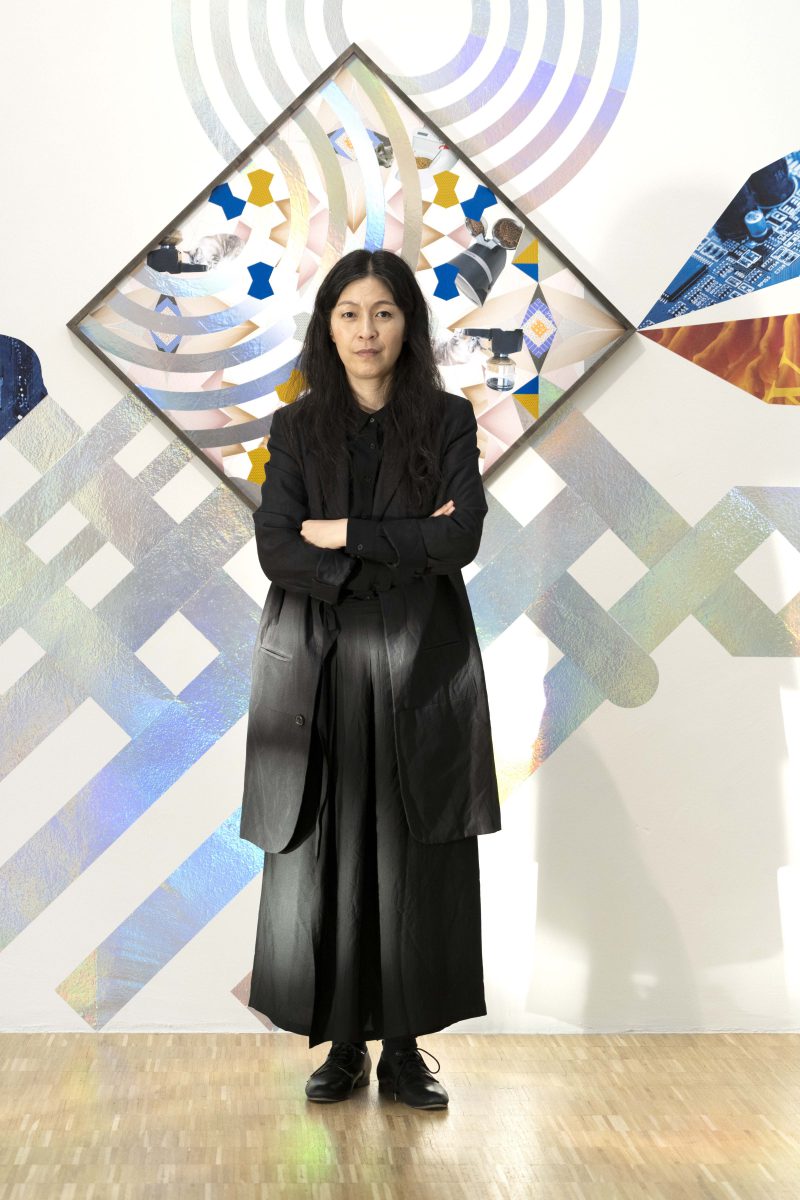 Furla Series #02
Haegue Yang. Anthology 2006–2018. Tightrope Walking and Its Wordless Shadow.
A fully illustrated anthology on the work of the leading contemporary artist
"The decision to structure the publication not as a traditional catalogue but as an anthology is complementary to the premises on which the exhibition is grounded. While the exhibition project comprises all of Yang's production, albeit not philologically but through a circumscribed selection encompassing the most representative families of work, the book reconstructs all the cornerstones of her work and clearly shows its complexity and coherence by gathering together the most significant texts published so far on Yang."
Bruna Roccasalva
Haegue Yang. Anthology 2006–2018. Tightrope Walking and Its Wordless Shadow is a rich, fully illustrated anthology of fifteen significant essays and conversations on Yang's work, written between 2006 and 2018 and compiled together for the first time in English with an Italian appendix by Skira editore.
Conceived in conjunction with Yang's solo exhibition Tightrope Walking and Its Wordless Shadow at La Triennale di Milano in 2018, this volume certainly aims at being more than an exhibition catalogue in spite of extensive exhibition views, boasting those of landmark pieces since 2000. Intended to go beyond mere documentation of an exhibition, this anthology's profound scholarship by prominent curators, writers, and art historians on Yang's practice constitutes a valuable instrument for in-depth study on the artist.
 
This volume has been published with the support of DELOITTE.

Book orders can be placed online at the following link:
www.skira.net
CONTENTS
Bruna Roccasalva
Editor's Foreword
 
Binna Choi in conversation with Haegue Yang
Community of Absence
Lars Bang Larsen
Community Work: Space and Event in the Art of Haegue Yang
Doryun Chong
A Small Dictionary for Haegue Yang 
Doryun Chong
A Less Small Dictionary (for HY)
Eungie Joo in conversation with Haegue Yang
A Conversation
Bart van der Heide
Recovering Loss: The 'Durassian' Condition within Conceptual Ethics
Doryun Chong
Movement Studies
Yilmaz Dziewior in conversation with Haegue Yang
Arrived
Anne M. Wagner
Screen Memories and Ordinary Objects: Haegue Yang
Ute Meta Bauer
Circumscribe and Redraw: An Attempted Approach to the Artistic Practice of Haegue Yang 
T. J. Demos in conversation with Haegue Yang
Accommodating the Epic Dispersion
Patricia Falguières
A Dance Lesson at the Aubette  
Nicolas Bourriaud
Unfolding Experiences: Haegue Yang and Sculpture Today
Tom McDonough
Haegue Yang's Amphibological Sculpture
Bruna Roccasalva
In Other Words
Haegue Yang. Anthology 2006–2018.

Tightrope Walking and Its Wordless Shadow.
Edited by Bruna Roccasalva
Skira editore
2019
English / Italian
448 pages
Hardcover, 16.5 x 24 cm
ISBN 978 88 572 3977 4

Texts by: Lars Bang Larsen, Ute Meta Bauer, Nicolas Bourriaud, Binna Choi, Doryun Chong, T. J. Demos, Yilmaz Dziewior, Patricia Falguières, Eungie Joo, Tom McDonough, Bruna Roccasalva, Bart van der Heide, Anne M. Wagner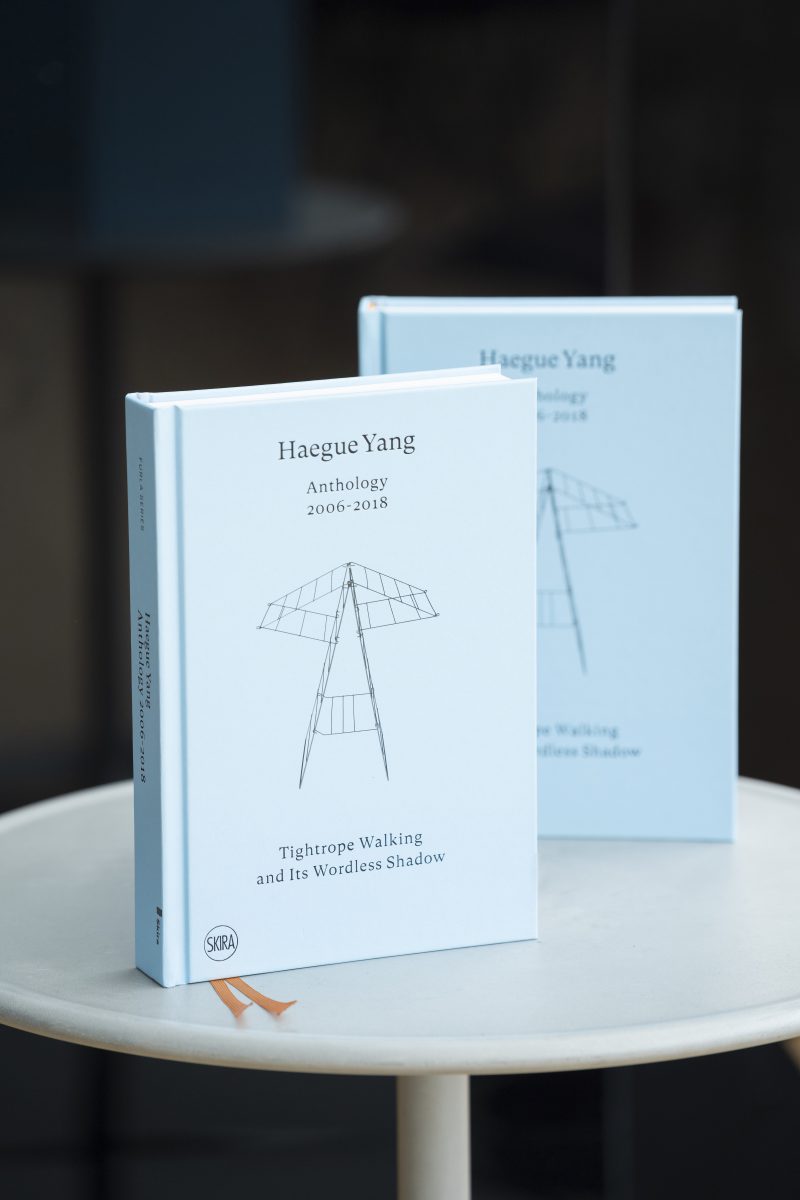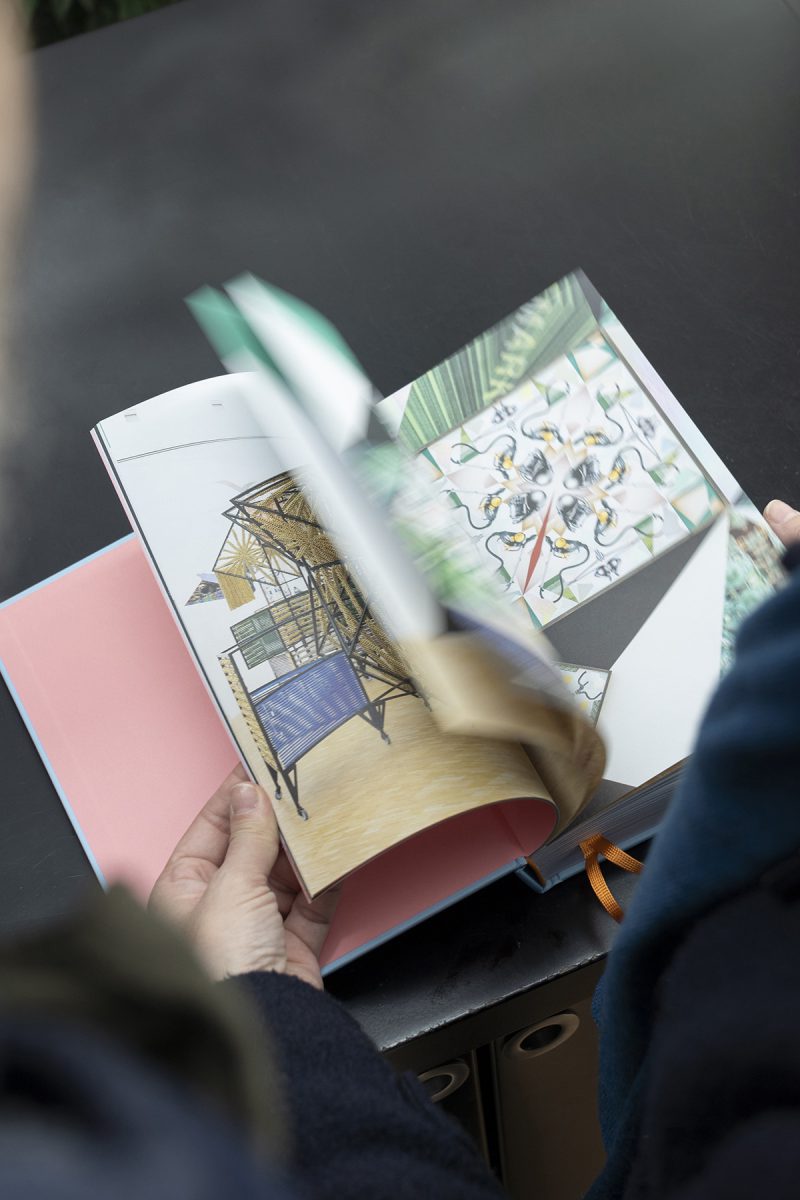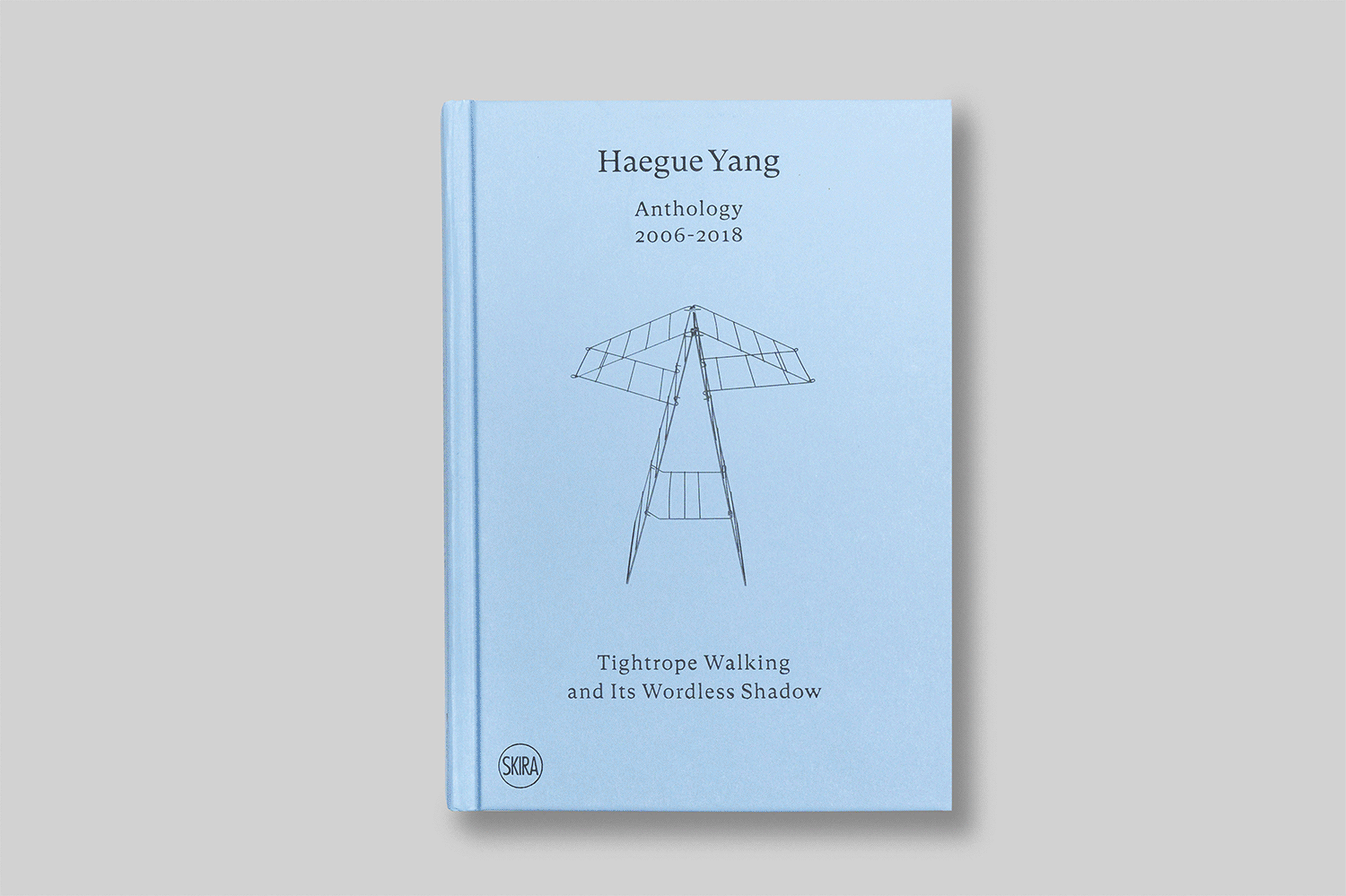 Photo Masiar Pasquali